---
FIRMING PEPTIDES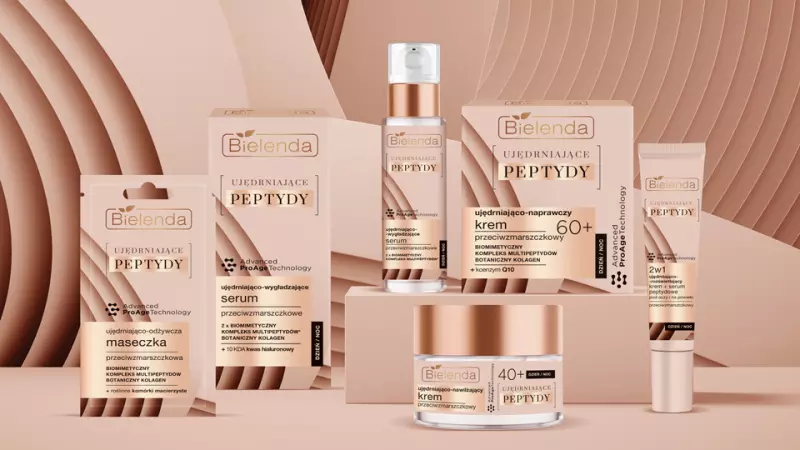 The active firming line of anti-wrinkle cosmetics for mature skin, including sensitive skin, is based on the modern Advanced Pro Age Technology, which uses an innovative combination of a BIOMIMETIC MULTIPEPTIDE COMPLEX with BOTANICAL COLLAGEN. Thanks to this, the cosmetics are focused on maximum effectiveness in slowing down the visible effects of the passage of time, firming the skin and improving its quality to ensure a noticeably younger appearance and comfort of mature skin.
BOTANICAL COLLAGEN stimulates the production of new collagen in the skin, which improves its structure and elasticity. It strengthens collagen fibers weakened by the aging process, which results in better skin tension. It improves the microrelief of the epidermis: it has an effect on smoothing wrinkles and delaying sagging processes.
CROSS-LINKED HYALURONIC ACID, thanks to its water-absorbing properties, acts as a local skin filler, quickly reducing the appearance of wrinkles. It has the effect of increasing skin elasticity and reducing wrinkles.