---
HYDRO LIPIDIUM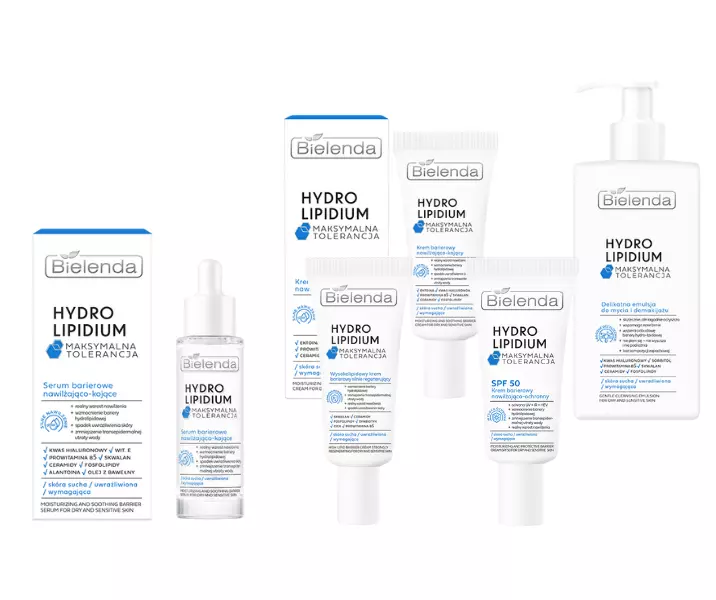 Our skin is our protection. It is like a "shield", most exposed to the harmful influence of external factors. If it does not work properly, we feel severe discomfort, the epidermis peels off, is dry and excessively tense, more susceptible to adverse external factors.
In order to feel good in your own skin and enjoy what each day brings, it is necessary to care with a delicate FORMULA, not burdened with artificial fragrances or dyes. Restoring the skin's proper hydro-lipid barrier is a priority, and its strengthening and effective is a must.
Is it possible to calm down, soothe and strengthen the epidermis?
YES - a real help in restoring the skin's comfort, smoothness and much-desired relief are HYDRO LIPIDIUM cosmetics with a proven nursing effect, intended for the care of sensitive skin that requires exceptional care and a specialized approach. The HYDRO LIPIDIUM line effectively helps to control the sensitivity and dryness of the epidermis, so that it regains comfort, relief and a healthy look day by day.